[ad_1]

The Melbourne United machine is humming, and their finals flame still flickering after a gritty 101-91 victory over the Brisbane Bullets.
It was another comprehensive performance by Dean Vickerman's troops, who have now won seven of their last eight matches.
The dynamic duo of veteran Chris Goulding and American import Rayjon Tucker led from the front for United yet again, causing havoc for the Bullets defence. Tucker recorded 30 points for the third time this season, whilst sharpshooter Goulding hit five triples on his way to a 21-point outing.
United still alive after win in NZ | 01:03
Misery continued for the Brisbane Bullets as they sunk to their tenth loss in eleven matches.
They were unable to bounce back after their 49-point loss to the Sydney Kings earlier this week, the biggest loss in the 40-minute era.
Bullets coach Greg Vanderjagt said the team were aiming to focus on "getting back to normality" ahead of the United clash and had drawn on the positives early against the Kings.
"Trying to get the group back level emotionally, there were a lot of positives out of the first quarter against Sydney," said Vanderjagt pre-game.
Despite trailing by 17 points at half time, Vanderjagt summoned his troops beautifully as the Bullets scored eleven unanswered points to narrow the margin to eleven points with just over six minutes left in the third term.
A barnstorming run saw the deficit slashed to just two points in the third quarter, as the Bullets had all the momentum.
Controversy ensued shortly after as Goulding drained a three-pointer late in the third term, yet it appeared as though Vanderjagt called a time-out prior.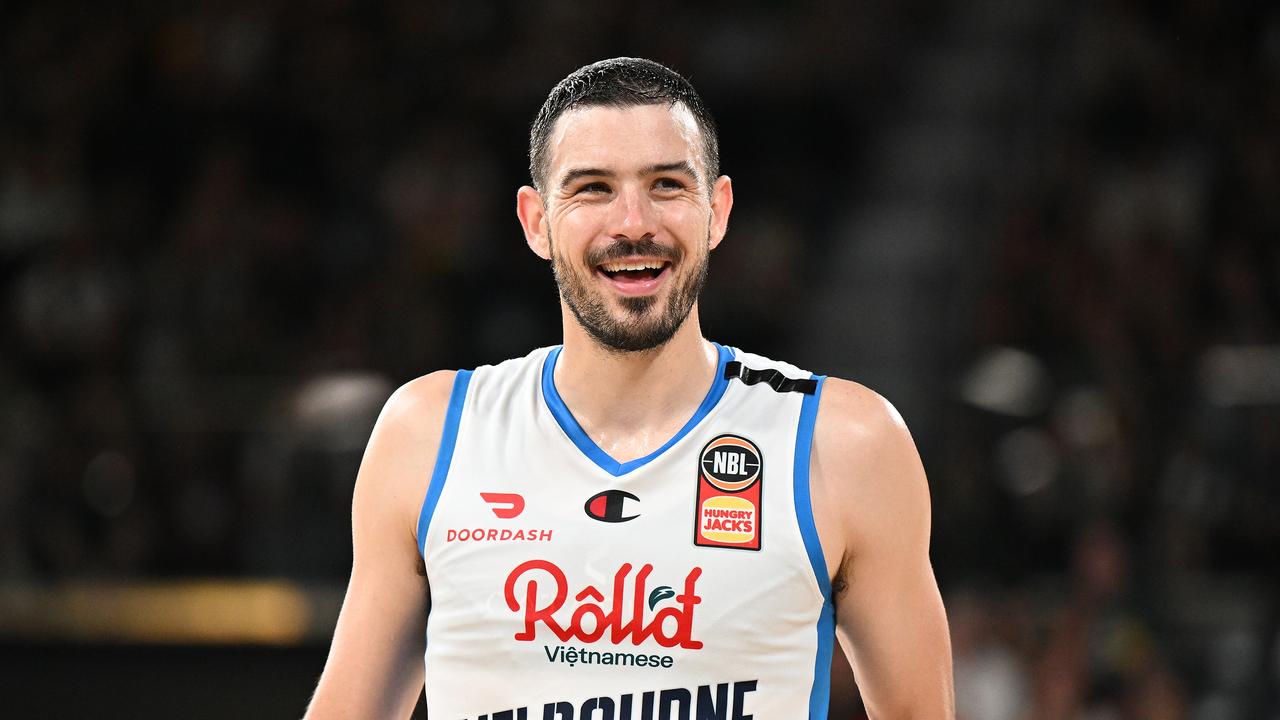 The three-pointer counted and United were able to wrestle some momentum back through some clutch shooting from Goulding and Xavier Rathan-Mayes (20 points, five rebounds, five assists).
Guard Shea Ili chimed in with eleven points, five rebounds and seven assists whilst Nathan Sobey (18 points, four rebounds, six assists) and DJ Mitchell (15 points) were also solid for the Bullets.
The Bullets would not go away however and kept United on their toes in the final stanza, but the in-form team from Melbourne were not to be denied.
VANDERJAGT ON CONTROVERSY
Brisbane Bullets coach Greg Vanderjagt says he will be seeking clarity from the League over an officiation call that resulted in an abrupt halt to his side's momentum in their clash against Melbourne United.
The Bullets had slashed the margin to just two points when controversy ensued.
"I need to get clarity on it is the first thing," said Vanderjagt.
"My process is, I call a timeout; I went to the bench… I indicated that I wanted to challenge the call.
"I was told by the officials that I couldn't challenge the call because there was actually no call made, it was a jump ball call and you can't challenge a jump ball, which I was unaware of.
"At no point did I cancel my timeout."
Vanderjagt said that he wanted to call the timeout to try and settle the group, who were buzzing from the home crowd at Nissan Arena.
BAYNES GOES BANG
With Isaac Humphries missing with a knee injury and David Barlow with concussion, United forward Mason Peatling has seen more minutes and the Brisbane Australian Boomer made sure he made the most of a juicy matchup.
Baynes dominated the paint, recording a double-double that included a new NBL career-high 21 points and eleven rebounds.
When Marcus Lee was fouled out with 5:43 left in the contest, it looked as though Baynes might put the Bullets on his back and carry them to a famous win, but the cohesion of United shone through as they were able to wear the Bullets onslaught once again.
Jackjumpers take down 36ers in Hobart | 01:29
STRAIGHT OUT OF THE GATES
Melbourne United are on a tear at the moment. And it's going to take a lot to stop them.
Vickerman's men are playing tough and selflessly and churned out a 34-point opening term to establish a 14-point margin at the first break.
Tucker was on fire in the opening term scoring 13 points but the way United are playing is truly a sight to behold of late.
The entire team seem to be on the same page, and everyone is contributing on both ends of the floor.
[ad_2]

Source link