[ad_1]

It appeared unconventional and awkward at first. But the result was breathtakingly brilliant – and left two Aussie cricket greats gobsmacked.
Melbourne Stars opener Joe Clarke on Thursday night pulled off a stunning reverse ramp that went over the third man rope for six against the Adelaide Strikers at the MCG.
In a premeditated move, the right-handed Clarke moved across his stumps and crouched to play a ramp shot just before Strikers paceman Wes Agar had let go of the ball.
Watch BBL12. Every game live and ad-break free during play on Kayo. New to Kayo? Start your free trial now >
Agar's delivery, though, was well outside off-stump, making a ramp over fine leg for Clarke difficult to play.
But that didn't matter for the Englishman, who quickly angled his bat towards the off-side. And it was timing personified, with the ball flying over the rope at third man for six.
"Wow, what a shot that is. I'm not even sure how to describe it … that is not in the textbook anywhere," Fox Cricket commentator Mark Howard said.
Australian legend Michael Hussey – one of the best and most creative Aussie batters of the past two decades – was left in awe by Clarke's "unbelievable skill".
"That is just ridiculous. Seriously," Hussey told Fox Cricket.
"How do you plan for this from a bowling perspective? He gets down really low then just waits for it, picks up the line … and is very front on. It gives him the option to go leg-side if it's straight or, if it's just outside off-stump, help it on its way over the off-side."
Melbourne Renegades veteran and former Australian one-day captain Aaron Finch said a stroke like Clarke's made it nearly impossible for a bowling side to plan for.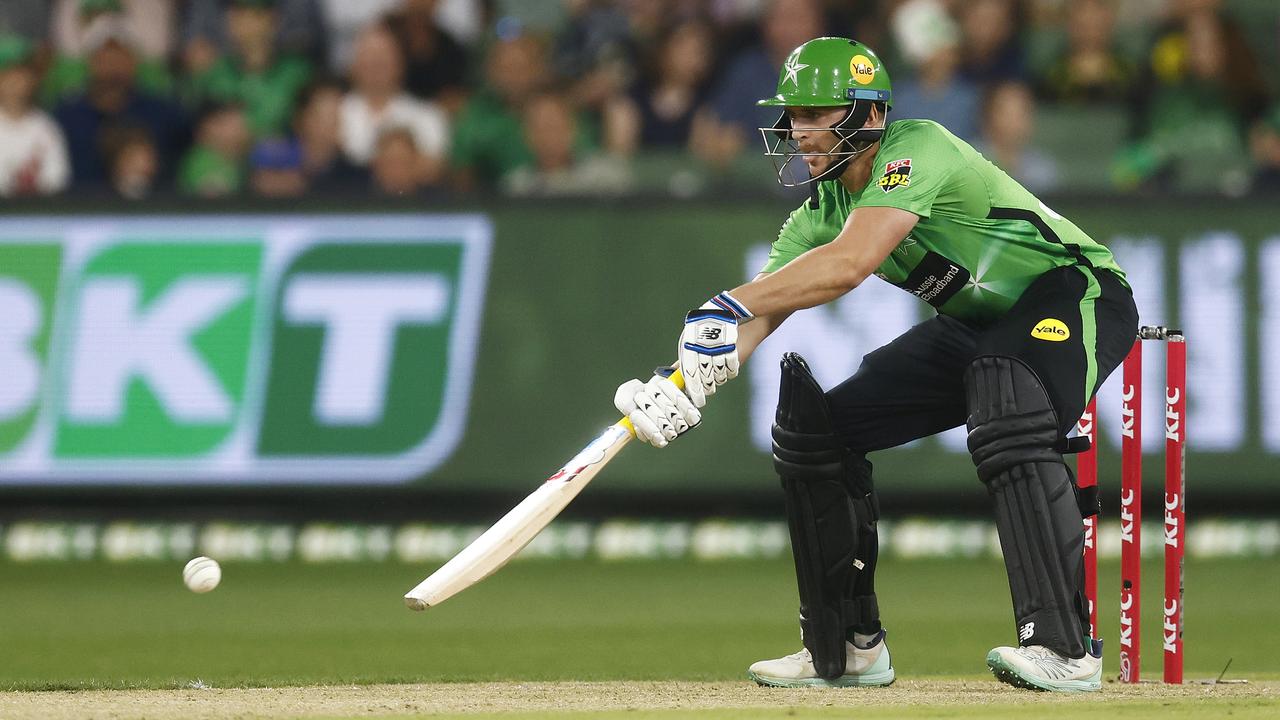 "The thing I find amazing about that is if you look at the angle of his bat, it's not (positioned for) a genuine ramp. He's just flicked it. The timing, the skill of that shot is unbelievable," Finch said on Fox Cricket.
"For people who haven't played that shot a huge amount, you can't understand how hard that is.
"When guys do that, you just shake your head because I don't know what a bowler or captain can do at that point. It's not a bad ball, maybe slightly too full – but it didn't deserve to go for six from over there.
"The skill of the hands – and that's what it comes down to at the end of the day, your natural talent and hand-eye coordination taking over at the last minute."
[ad_2]

Source link