[ad_1]

Melbourne Stars captain Adam Zampa doesn't regret wading into the Mankad debate by employing the tactic in the derby on Tuesday night, and has gained the full support of West Indies legend Brian Lara.
Zampa tried to run out Tom Rogers at the bowler's end during the final over of the Renegades' innings at the MCG, believing he had been sneaking out of his crease to try and gain an advantage.
But as always the act brought with it plenty of controversy, dividing those who think it's a fair tactic against cheating batsmen, or against the spirit of the game.
Watch BBL12. Every game live and ad-break free during play on Kayo. New to Kayo? Start your free trial now >
Asked whether he would do things differently if he had his time again, Zampa told Fox Cricket: "Potentially. I don't regret doing it, I guess I'm a Mankad-der now.
"Gerard Abood (the umpire) straight away said I think you've got your technique wrong here mate and it's going to be not out anyway.
"I have a regret of maybe putting my finger up as soon as I did it and giving it out straight away. I don't know what the answer is with the Mankad; I made the decision at the time because I felt that Tom Rogers was gaining an advantage the ball before.
"I felt like I'd bowled a good enough ball to be bowling to the tailender but the batsman got back on strike, hence why I did it. Would I do it differently I don't know, I'm a really competitive guy."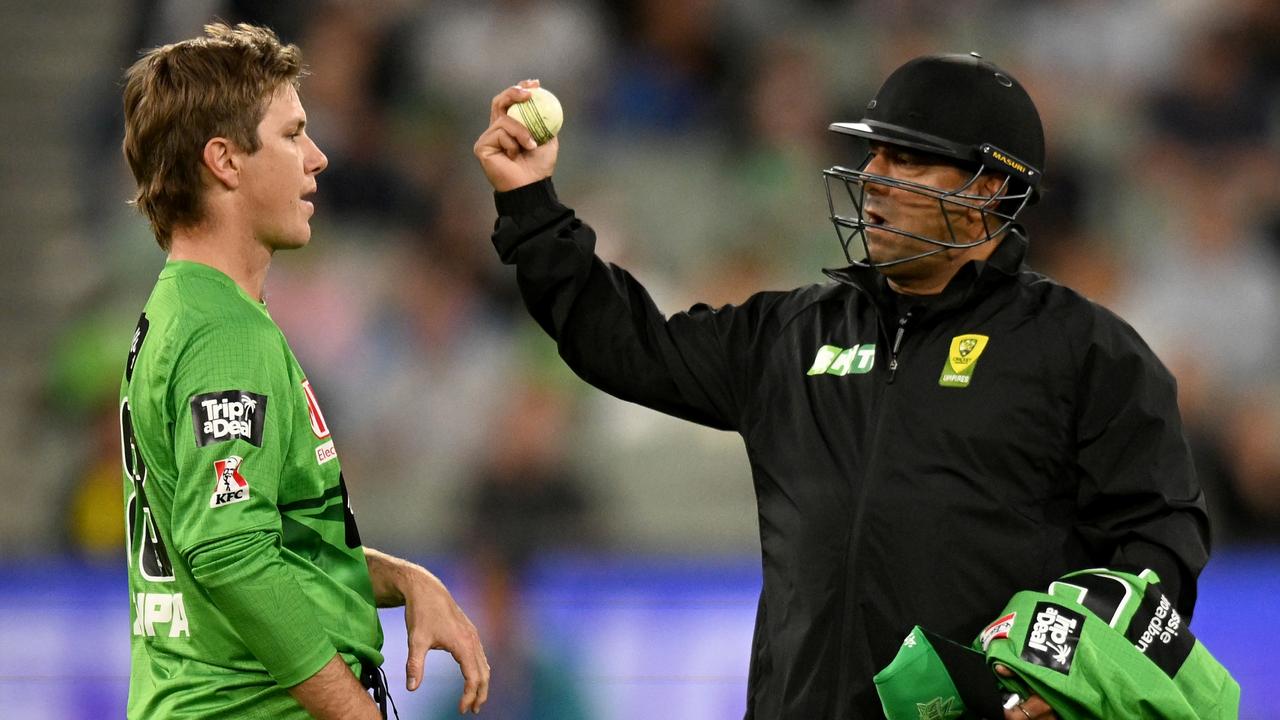 But batting great Lara believes it's a fair move by bowlers to try and regain an edge, given how strictly they are policed via the no-ball rule, as compared to batsmen who are effectively permitted to leave their crease early.
"As a batter, I honestly don't think that I've ever stepped out of my crease unless I see the ball travelling out of the bowler's hand," Lara said on Fox Cricket.
"And you just need to see a yard of the delivery coming out and then you can leave your crease.
"You're telling the bowler that if he goes across the line by a centimetre, right, that's illegal. But you're allowed to go down the track three or four yards and take that advantage?
"I say Adam, run him out, that's what I think. It's got to be stamped out of the game, these players have to understand that they've got to stay in their crease, and I don't see any great advantage.
"Why are you going? That bat can still be in your crease and you can have the legs to get to the other end. I'm totally for stamping that side of the game out, let batsmen know they have to stay in their crease."
Adam Zampa shrugs off Mankad furor | 00:32
Lara drew a parallel between cricket and baseball, where stolen bases are a feature of the game.
In that sport, pitchers can try and 'pick off' the base-runner by throwing back to a base if the opponent is moving too far before the pitch is thrown – or the catcher can try and nab them after receiving the pitch.
"In baseball the pitcher turns around and he looks at the guys who are on the different bases and they can't move too quickly because if he catches them out, he turns around and he sends it to the catcher and they're out," Lara said.
"I don't see anything wrong with it."
[ad_2]

Source link